Schatten Black Box BB-01 Plug-In Volume Control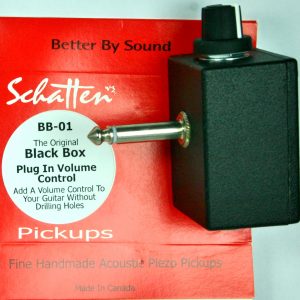 "Add a Volume Control to your guitar without drilling holes!"
The Black Box is ideal for use with both passive and active guitar pickup systems.
This unit simply plugs in to the jack on your resonator or acoustic guitar (that has a pickup), & gives you the ability to control your volume at your fingertips.