George L's Stress-Relief Jackets for Right-Angle Plugs (White)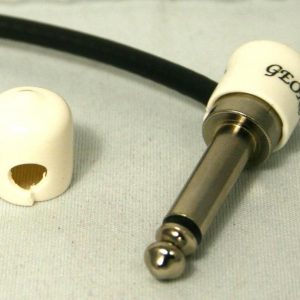 George L's Stress-Relief Jackets for Right-Angle Plugs (White)
....used with George L's .155 or .225 Right-Angle Plugs to 'Colour Code' your cables.
Other assorted colours available in Black, Blue, Gray, Red & [Yellow - 4 only, as product is being discontinued].
$1.00 each
Remember: There's a Minimum Order of $40.00 (mixed) product (+ shipping & taxes if applicable) on Mail Orders.