PROPIK STAINLESS STEEL Single Wrap #2 Standard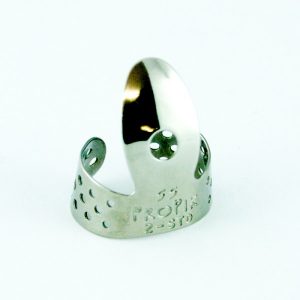 ProPik SS Single Wrap #2 Standard (.018 gauge)
The ProPik Stainless Steel finger pick is like having good, better and best all rolled up into one. You get a comfortable fit and a pick that you can count on using for decades.
In addition to the long shelf life, this pick is corrosion resistant and polished to a high sheen, which results in an ultra-slick surface that minimizes drag on the string.
The tone is slightly brighter than nickel-silver.
Remember: There's a Minimum Order of $40.00 (mixed) product (+ shipping & taxes if applicable) on Mail Orders.